A commercial lawyer offers business owners guidance on various legal issues, including handling contracts. Other commercial attorneys handle the extra work that large corporations' legal departments generate. In these circumstances, a senior attorney hires a lawyer to help the sales staff of the business with contract negotiations.
What Function Does a Commercial Attorney Serve?
Commercial lawyers in Australia oversee business contracts and ensure that they don't contain any clauses that can be detrimental to the organization. Before advising the client, the attorney must determine whether a contract issue is legal or business.
Companies hire commercial lawyers, also called in-house attorneys, to handle their legal concerns. They deal with many business-related issues, including contracts, purchase agreements, and client agreements.
Other commercial lawyers practice in legal companies and have many clients they represent. In collaboration with the firm's legal division, they manage transaction disputes. Others manage global commercial agreements, trade agreements, and employment contracts while working for governments or multinational enterprises.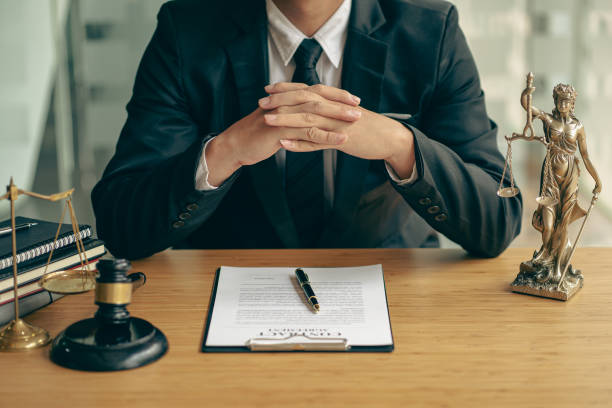 In addition to writing commercial reports and creating legal paperwork for their clients, commercial attorneys also do various other activities. They occasionally collaborate with other attorneys, clients, or organizations to negotiate a transaction. Last but not least, business attorneys represent their clients in negotiations.
The objectives of a commercial attorney
The main goal of a commercial lawyer is to help his clients by providing them with legal options and guidance on how to make decisions in a business environment. In addition to preparing and developing commercial contracts, managing and assisting in the resolution of commercial conflicts, and negotiating technological license agreements, commercial attorneys also offer legal advice on contracts relating to corporate organization, buying and selling businesses, and developing and preparing commercial contracts. Corporate, industrial, and commercial clients who use these services can better manage their internal operations.
What do business law and commercial law mean?
There is a lot of overlap between business and commercial law. The majority of attorneys who work in one of these fields also have experience in the other.
The sale and distribution of commodities as well as financial activities are covered by commercial law. The Uniform Commercial Code (UCC), a body of legislation that governs the sale of products and the upkeep of safe transactions, controls it. Make sure the commercial lawyer you hire is knowledgeable about the UCC legislation in your state.
The main areas of business law are company formation, M&A, commercial real estate leasing, and shareholder rights. Federal and state laws govern it. Stocks, investments, employment practices, and workplace safety are all covered by federal law. States also enact laws in other areas, such as licensing requirements or guidelines for starting a business, and they occasionally amend these laws.
You require a lawyer competent in business and commercial law if your company sells goods.
Other Factors to Consider Before Hiring a Business and Commercial Attorney
Keep in mind that locating a lawyer with experience in your sector is ideal. He or she is knowledgeable about industry standards, can offer you more pertinent counsel, and can assist you in resolving your legal matter.
The self-negotiation of contracts by some business owners frequently results in issues like canceled contracts, financial losses, or even legal action. Consult a business attorney as soon as possible when attempting to draft a contract to prevent this. Your interests will be represented and safeguarded by the attorney at all times.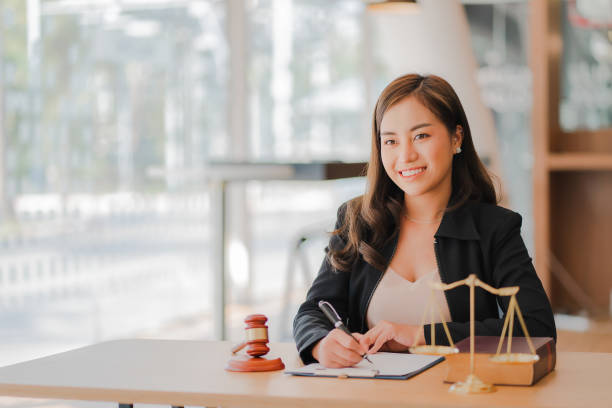 Advice on Choosing an Attorney
The following considerations should be examined when choosing a commercial attorney:
Do not wait until it's too late to hire a lawyer. Before any issues emerge, make sure you have a connection with a reputable business attorney.
While legal fees can be pricey, keep in mind that if you need a lawyer, the costs will be significantly greater later.
The hourly rates increase with the size of law firms. This is due to higher overhead costs associated with larger offices.
However, there are certain benefits to larger offices. They typically employ lawyers with all the necessary qualifications and are more well-known and influential.
What to Ask Lawyers in an Interview
When hiring lawyers, these are some crucial questions to ask them:
· Are you an expert? Make careful to inquire about the experience of your attorney. Make sure the lawyer has experience with mergers, for instance, if you want to merge with another business.
·         Are you a connected person? If necessary, your lawyer should be able to recommend you to one of their network of qualified legal professionals. This will protect you from locating a new lawyer when a different legal situation arises.
· Do you have other clientele in my industry? Ensure your lawyer knows the typical legal problems that develop in your sector.
Do I need an Attorney with Commercial Law Issues?
Commercial law conflicts are frequently complicated and may include a number of distinct statutes and laws. If you need help with any commercial law difficulties, you might need to employ a commercial lawyer in your area. Your attorney can help you with your claim by offering legal counsel, investigation, and other services. Additionally, your lawyer can represent you in court if you need to file a case or appear at any court hearings.
Conclusion
Having a corporate law company on your side is crucial for reasons other than employee confidentiality. You will need appropriate legal assistance if a commercial deal is established between two distinct organizations to ensure that everything goes smoothly. An arrangement like this is referred to be a partnership. If your company needs to enter into contracts, you will need legal counsel to analyze the agreement and ensure that your company's interests are safeguarded. Legal assistance will also be required if there are any difficulties with patents or trademarks.
Many people are unaware of their rights when it comes to bill collection. As a business owner, you could experience harassment from debt collectors. Understanding your options will help you manage bill collectors and keep your business running effectively. You can have peace of mind when handling this kind of issue with the aid of a commercial law firm.