In this article, our experienced insolvency lawyers explain all you need to know about legal proceedings on corporate insolvency and insolvent trading claims. We believe that with adequate knowledge about the bankruptcy act, personal insolvency agreements, restructuring insolvency, legal process, and how to get the best insolvency advice, our insolvency practitioners will make sure you are well-positioned to make good choices with your legal processes.
Unlike in any previous bankruptcy investigation that has taken place in recent years, the probe into corporate insolvency being conducted by the joint parliamentary committee is bringing to light a number of basic concerns with the functioning of insolvency law and practice. This is in spite of the terms of reference containing a list of legal concerns that are quite conventional.
The revenue model utilized by bankruptcy practitioners' businesses is one of the primary concerns of this inquiry. Due to the nature of insolvency practice, IPs will unavoidably incur losses on unfunded works and will be required, from a purely commercial standpoint, to find a means to make up for those losses in some way. In this article, you can read about how to save from Insolvency and you will know about what do insolvency lawyers do.
The Template for Businesses Needing Insolvency Lawyers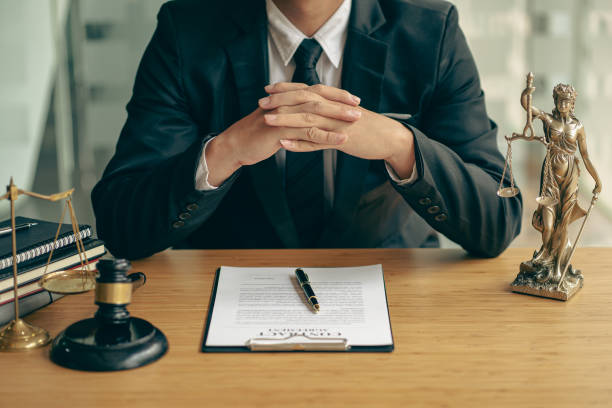 As it has been established, inasmuch as the issue is accepted by the courts and the regulators, it is that IP charge-out rates may be adjusted to reflect the loss on unfunded work. This is the case insofar as the issue is acknowledged.
However, in 2016, when the office of the official liquidator was eliminated in accordance with the Insolvency Law Reform Act 2016, such "cross-subsidization" was the topic of negative commentary from the government.
The argument given by the government at the time was that insolvency practitioners did not have to labor for free and that creditors should pay for the administration of asset-less liquidations. Therefore, there was no requirement for cross-subsidization.
In the event that creditors refused to provide funding, it is possible that those businesses, unless they are addressed in some other way, may simply be deregistered by default.
According to the most recent numbers provided by ASIC, the prognosis made at the time, which stated that the number of such deregistered entities will grow, has been realized.
Issues have been raised about conceding such a default method, and those concerns have been the subject of comments to the government in connection to the director identity number. Those concerns are described in international guidelines that are contained in that article.
Alternative Ways of Looking at the Problem
Putting that matter aside, a response from the committee implies unhappiness on the part of creditors or "ordinary Australians" with the more general conceptions of the public interest that are involved in insolvency.
Regarding the recoupment of a company's trade losses by means of charge-out rates or director requests or litigation, this would be unjust in a number of different regards. It is unethical, for one thing, for liquidators to effectively charge private creditors for work done on behalf of the government in investigating improper behavior.
It is inevitable that this cost will be recouped by cross-subsidization or other acceptable means given that there is no government liquidator in Australia. As a result, liquidators in asset estates conduct work for the public benefit that is not paid, and they do this job for free.
If this results in higher interest rates being charged, it is a direct result of government policy since it works to the detriment of creditors in huge estates.
Price control seems to be implied by any notion that rates should not represent the underlying losses that are incurred. A number of years ago, the charge-out rates that were proposed by industry associations were eliminated because the Trade Practices Commission at the time determined that they were anti-competitive. The rates are to be determined by the market.
In light of the fact that the Committee has requested information on the various business models utilized by practitioners, it is possible that an explanation be provided about the manner in which those rates are, in fact, determined. That is a question with practical application, and the answer will teach us something valuable.
The material that has been supplied has the potential to shed light on many aspects of the operation of the system, which has been explained in a somewhat vague and purely anecdotal manner up until now. Although there is a possibility that certain individuals would view this information as being commercially sensitive, this cannot be the case if it is collected and made publicly available.
Disclosure is also in the public interest because of the work that intellectual property holders conduct for the government that benefits the public interest. We believe that the industry has both the power and the obligation to release information of this nature, given the industry is in possession of such data. You can also read about all the Information You Need About a Commercial Lawyer by visiting https://jacobesmithlaw.com/all-the-information-you-need-about-a-commercial-lawyer/
Other Connected Facts and Where They Lead Us
One of the specific concerns that we have brought up relates to voidable transactions or preference procedures that were initiated by the IP in order to reclaim their costs. This is a legal process according to the law, and ASIC refers to it in its submission.
We have expressed concern about this. The fact that practitioners are required to approach this task from a business point of view reveals something significant about the funding and operation of the entire system.
Then there are the businesses that depend on demands being made on directors in order to fund operations. These demands can take the form of threatening claims being filed for insolvent trading violations and other offenses. The extent to which the investigation is intended to proceed will be evaluated using those insolvency models. Visit https://www.governmentlawyers.gov.au/ to read about the Australian Government Legal Service.
It seems as though there is a fair amount of cost-shifting from public organizations to a profession that is delivering a public benefit and cross-subsidizing that public good with a business model that may be successful but may not be so stable. This sounds like it may be a problem.
This may result in recommendations for a more adequate acknowledgment of the role that the state plays in the process of insolvency, in whatever shape it may take. In addition to perhaps having other positive effects, this might help increase the sector's level of openness.
Contact our insolvency professionals at Chamberlains to get started today, to know more about all your concerns on voluntary administration, the personal bankruptcy act, commercial disputes, bankruptcy trustees, insolvency administrations, and potential personal liability.